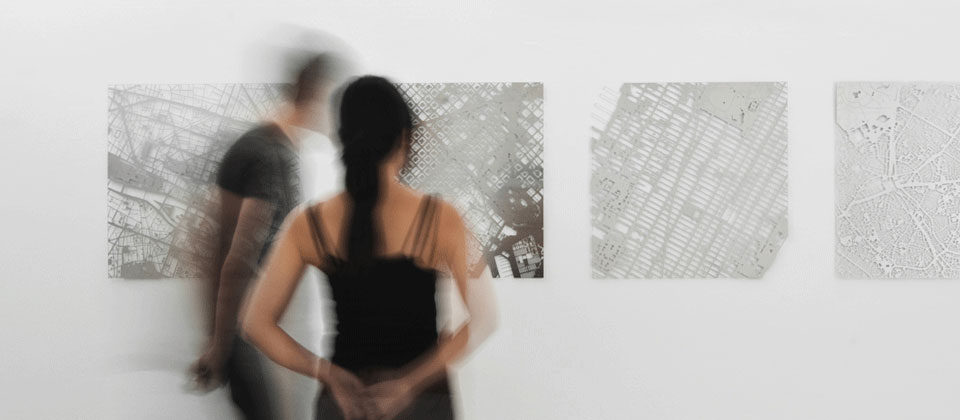 Exhibitions & Press
The cityscapes originate from 'The Urban Topography Collection' first exhibited at Tokyo Design Tide 2008. Based on an area of 3x3km, the urban structure of a city is intricately etched out of stainless steel with the smallest detail the width of a needle. This area of 3x3km is a framework based on human movement in which the 'heart' of most international cities can be circumscribed.
Further participation and selected exhibitions include: UNESCO City of Design, Berlin Gallery Weekend, Berlin Art Forum, Tokyo Gallery + BTAP in Beijing, The Beijing Art Fair, Tokyo Art Fair and at the Museum of Contemporary Art store in Sydney.

To download a Press Release and hi res images please select Download on the left.